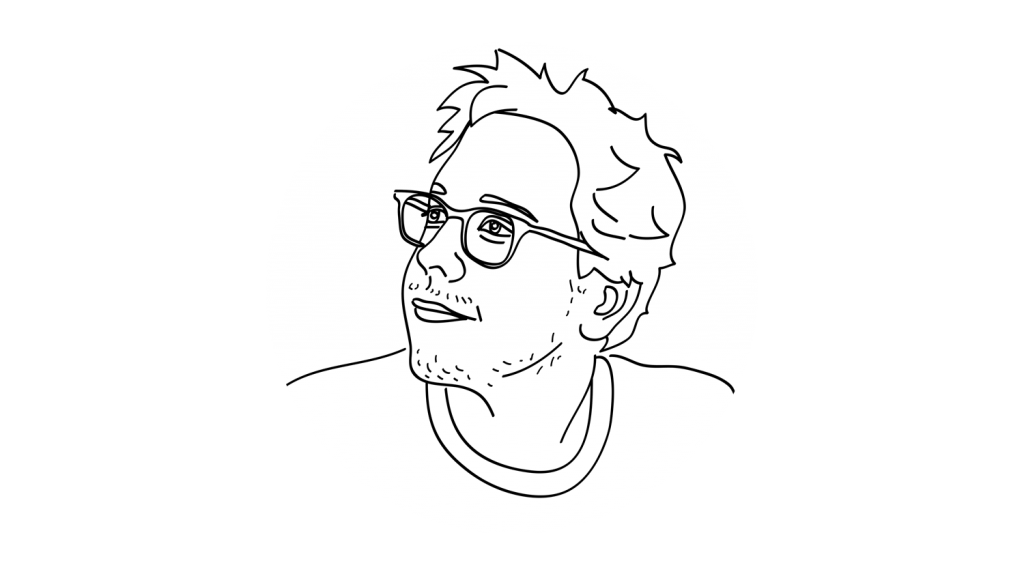 Born 1974 in Germany. Since 1999 I have been editing more than 500 commercials, about 100 music videos, but also movie trailers, image films, short films and documentaries.
Skills
Avid – more than 20 years of experience
Final cut
Adobe Premiere
DaVinci Resolve
Basic Color Grading / Basic Compositing / Basic Grfx Skills
English fluently
References
Some of the directors I have worked with
Agust Baldursson, Andreas Hoffmann, Andreas Schäfer, Alex Feil, Alex+Liane, Anniken Lien, Bernd & Jeff, Bettina Blümner, Christian Aeby, Christian Ditter, Claas Ortmann, Daniel Warwick, Dennis Gansel, Detlev Buck, Fatih Akin, Frank Nesemann, Georg von Mitzlaff, Jan Bonny, Joern Heitmann, Kai Sehr, Kronck, Lars Büchel, Linus Ewers, Manuel Werner, Mark Wilkens, Micky Suelzer, Niels Grabol, Niklas Weise, Norbert Heitker, Ole Peters, Peter Dörfler, Peter Lydon, Sonja Heiss, Steve Ayson, Sven Bollinger, Tibor Glage, TJ O'Grady-Peyton, Tobi Baumann, Uwe Flade, Zoran Bihac … and many more.
Advertising Agencies
Draft FCB Hamburg, BBDO, Blood Actvertising, Grabarz&Partner, Grey/Düsseldorf, Jung von Matt/Elbe, Jung von Matt/Spree, JWT Frankfurt/Main, Kolle Rebbe, Legas Delaney Hamburg,Lukas Lindemann Rosinski/Hamburg, Ogilvy & Mather, Publicis Frankfurt/Main, Scholz & Friends Hamburg, Phillipp und Keuntje, TBWA, Thjnk, Zum Goldenen Hirschen … and many more.
Clients
1&1, A1, ARD, Arte, AXE, Asics, Audi, BMW, Burger King, Canon, C&A, Coca-Cola, Dacia, Deutsche Bahn, Deutsche Bank, Deutsche Post, Deutsche Telekom, Deichmann, Ebay, Edding, Expert, Ferrero, Freenet, Google, Hornbach, Ikea, Innocent, Media Markt, Mercedes Benz, McDonald´s, Mobilcom-Debitel, New Yorker, Nivea, Obi, Panasonic, Penny, Persil, Pringles, Real, Renault, REWE, Skoda, Sparkasse, Thalia, VW, Warsteiner, Weight Watchers, ZDF

Awards as an editor
VDW award 2004 // Finalist for best editing in commercials
Total Sicherheitsoffensive »Nummernschilder«
FILM+ 2001 // Finalist for best editing in a music video
Fettes Brot »Schwule Mädchen«

Awarded films
ADC 2017 // Bronze / Volkswagen Arteon »The blind photographer – Beauty in every sense«
ADC 2013 // Distinction / Edding »Type for Type«
EPICA 2009 // Silver / VW Touareg »Garage«
ADC 2009 // Distinction / VW Touareg »Garage«
New York Festivals 2009 // bronze / VW Touareg »Garage«
ADC 2007 // silver / TV-Spot / Adobe »Sauna«
ADC 2007 // bronze / Cinema / Adobe »Sauna«
Die Klappe 2007 // silver / Adobe »Sauna«
Spotlight 2007 // gold / Adobe »Sauna«
ADC 2007 // distinction / TV and cinema / Mercedes »Smith & Schmidt«
ADC 2006 // distinction / virals / Asics »GEL TV«
Cannes 2005 // silver+bronze LIONS /Asics »GEL TV«
Spotlight 2004 // bronze / European Film Promotion Trailer 2003
Echo 2002 // Finalist for best german music video / Fettes Brot »Schwule Mädchen«
VIVA Comet 2002 // Finalist for best german music video / Fettes Brot »Schwule Mädchen«